Flow diagrams provide a visual way of showing a process or algorithm: a box is used for an action, a diamond (shaded) for making a decision, and arrows indicate the flow of control.
Each of the values \(36\), \(77\), \(357\), and \(11498\) in turn is input to the flow diagram below.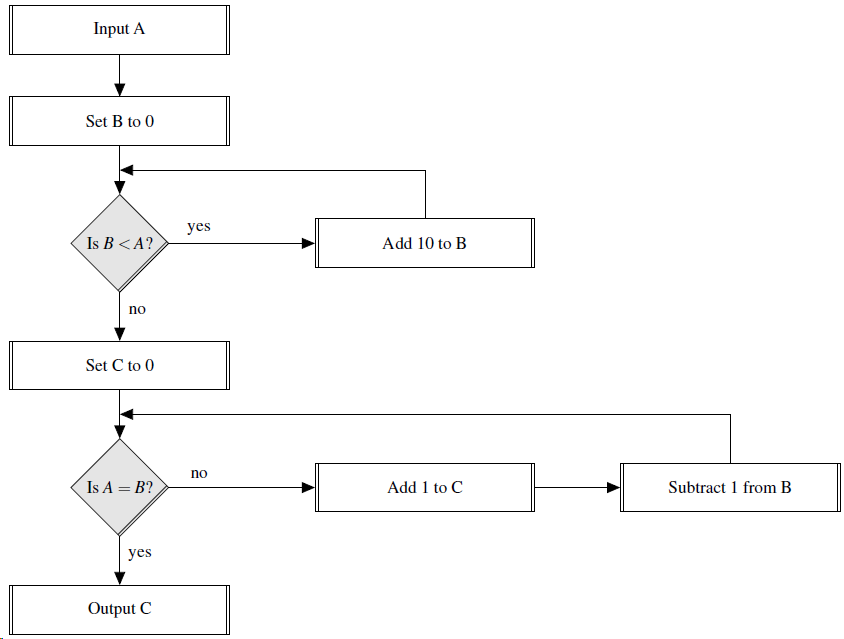 Question:
How many of the outputs are less than 5?